Cryptocurrencies are rapidly becoming extremely popular with more and more currencies being developed and consumers increasing exponentially. Blockchain has given us Currencies like Bitcoin and Ethereum, but an issue still exists. One that is concerned with the conversion of assets and adaptability – a situation described as "nice to own but difficult to spend". This relates to the difficulty in converting digital assets into physical currencies like the US Dollar.
Many companies are attempting to tackle this issue by using a plastic card, not unlike a normal credit or debit card. FuzeX is one of these players who has proposed a plastic smart-card which has more diverse options than its competitors that are limited to some currencies and merchants that hampers accessibility.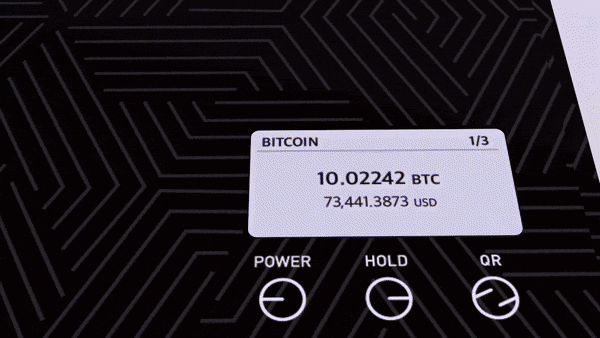 FuzeX Smart Card
The FuzeX Ecosystem draws from its previous experiences with smart cards to build a secure all in one solution that offers a smarter paying experience. The card aims at synchronizing transactions in debt, credit or cryptocurrencies.
The FuzeX smart card is a normal plastic card built on similar dimensions as a regular debit or credit card. It is fitted with a Dynamic magnetic strip, an EMV chip and holds a rechargeable battery with a 30-day life and comes with the corresponding charger. Additionally, it contains an E-ink barcode display and has NFC payments enabled. The MSNFC feature is also provided to give users all-round satisfaction. It has three input-output options on the card itself.
Vision
The FuzeX Smart card is the future of digital payment that allows digital asset owners to pay for services using their digital assets. The vision of the FuzeX smart card is simple yet multifold.
Allow consumers to use their digital assets anywhere and anytime at real exchange rates just like they would use paper currency, debit or credit cards.

A clever solution that allows users to store up to 30 different accounts on one smart card.

A simple card that permits users to select digital assets on the E-display with the just the touch of a button.

A secure solution with security features like passcode linked with Two Factor authentication and an alert and notification system in case the card is lost.
Once users connect their FuzeX cards and e-wallets they will be able to pay without having to use their smartphone. The above two combine together to form a hard wallet for the storage of private keys with fragmented keys being encrypted and stored between them.
Features
Store, Manage and use up to 30 different accounts on the card using built-in buttons to make decisions and authorize payments.

It comes with the E-Paper Display to view account balances, barcodes for rewards and QR codes to obtain blockchain addresses.

EMV – an IC chip to allow multi-cryptocurrency payments and NFC to allow credit/debit payment.

Bluetooth link between Smart card and wallet to ensure security.

Remote technology to clear data from the card.

A sleek and stylish power bank to meet charging requirements.
How does the Ecosystem work?
The User creates an account on the smartphone FuzeX wallet app to join the Exchange and orders a FuzeX smart card.

The user transfers funds from external wallets to the FuzeX wallet.

The user receives the card and activates it using the app.
When a transaction is to be made,
Users make a purchase through desire currency by using built-in buttons.

The user can view the available balance and current exchange rates.

User hands card over to merchant who inserts it normally and then POS relays the message to the relevant issuer.

The issuer checks user balance via the FuzeX exchange and if funds are sufficient authorizes payment otherwise declines it.

Merchant receives authorization and payment are processed. The user also receives a complete summary of the transaction.
Comparison with competitors
Fuzex supports more currencies and is still expanding its range as compared to others like TenX.

It uses a Hosted Wallet and Smart contract system as compared to Token Card that uses just the Smart Contracts.

Fuzex Card is a debit card whereas the other cards available are all pre-paid cards.

There are no transaction fees for holders and the barrier of entry for competitors is very high.

More Details of Fuzex Card:
More Details of Fuzex Card :
Official Website: https://fuzex.co
Whitepaper: https://fuzex.co/wp-content/uploads/2018/01/FuzeX_whitepaper.pdf
Telegram: https://t.me/FuzeX
Twitter: http://www.twitter.com/fuzex_co
Medium: https://medium.com/fuzex
ANN Thread: https://bitcointalk.org/index.php?topic=4495101.new#new
Post By Anton De Mel
Bitcointalk Profile : https://bitcointalk.org/index.php?action=profile;u=1770640